Urban Trails: Kitsap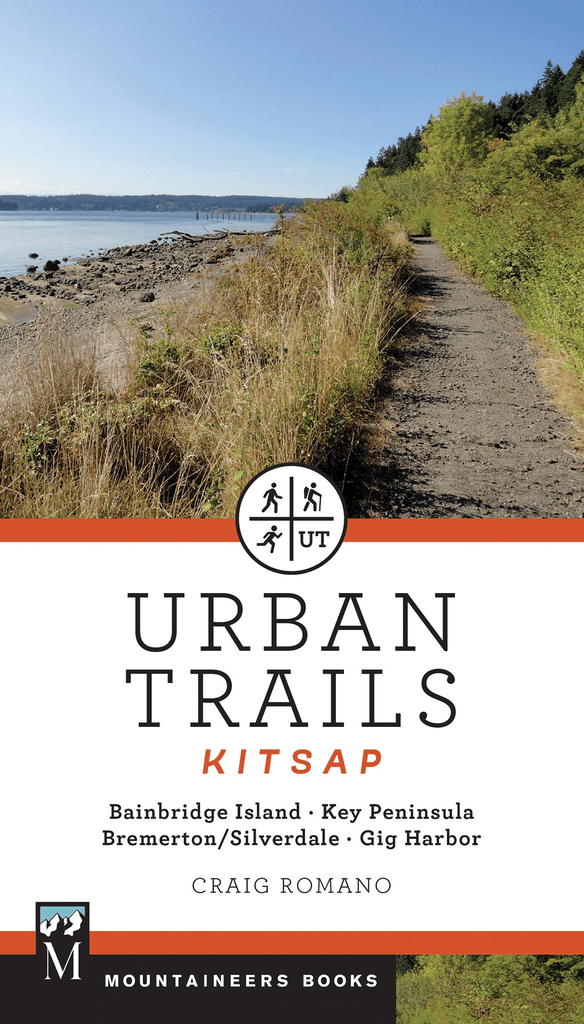 Urban Trails: Kitsap
 focuses on the trails, parks, and preserves within the urban and suburban areas around Bremerton, Bainbridge Island, and the Key and Kitsap peninsulas. You'll find trails to beaches, old growth forests, lakeshores, wildlife-rich wetlands, rolling hills, scenic vistas, meadows, historic sites, and vibrant communities. All of the routes here are designed to show you where you can go for a nice run, long walk, or quick hike right in your own backyard.
Features include:
Trailhead directions that include public transit where available
Trail distance, high point, amenities, and more
Sidebars on area history, nature, tips, or sights
Info for families and dog owners
CONTRIBUTORS
Free shipping for orders over $100.
$7.95 flat rate shipping for all orders under $100.
Free local pickup in Fircrest or Gig Harbor!