The Bridesmaid Handbook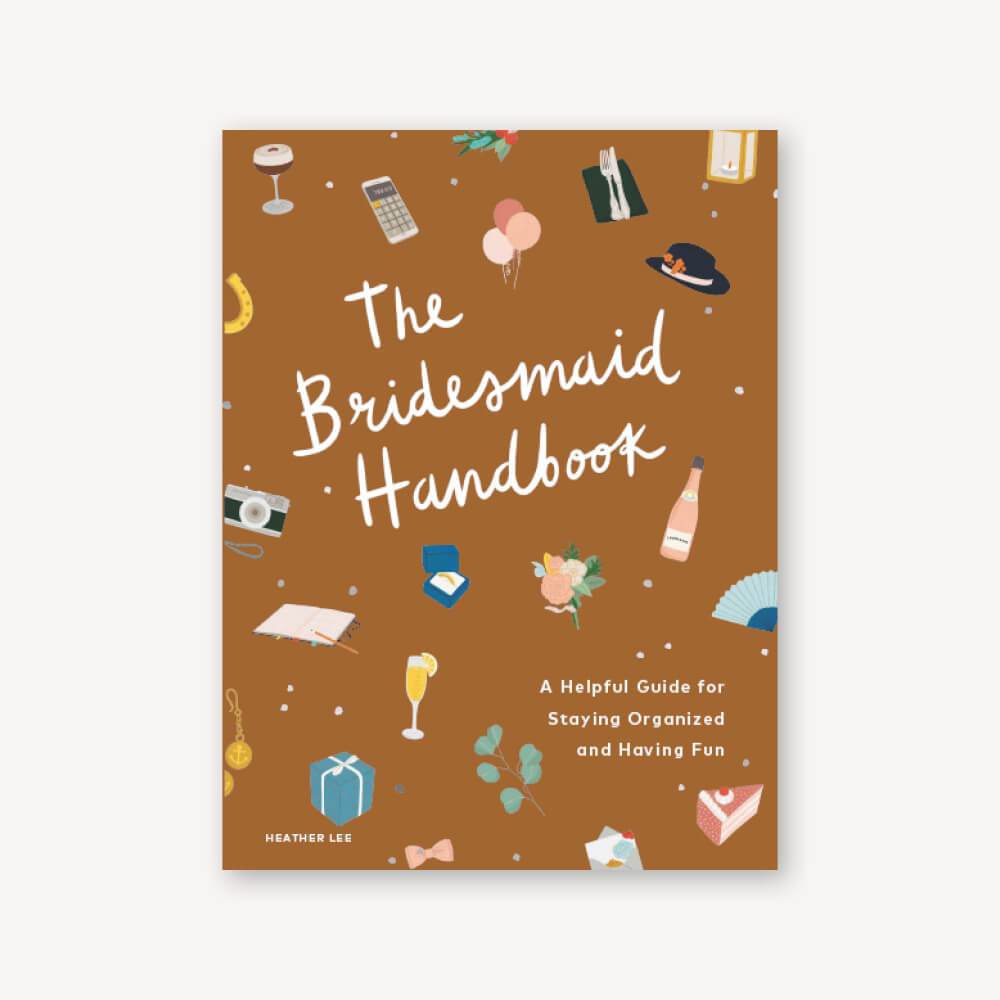 The Bridesmaid Handbook
Regular price
$ 1895
$ 18.95
Smart, helpful, and honest, THE BRIDESMAID HANDBOOK lets you be your most brilliant bridesmaid self with lots of tips, advice, interactive materials, and a healthy dose of self-care strategies. 
There's nothing quite like being a bridesmaid. From throwing love-filled celebrations to wearing fabulous outfits, it can be one of the most unique and rewarding experience of your life. Just as important, it is a beautiful expression of your commitment and love for your bestie.
But let's not kid ourselves: It can also be a lot of work. But with this practical guide by your side, you'll be ready for anything. From tips on finding the best outfit (jumpsuits are the new power suit) to advice on sticky situations (it's OK, you can say no), THE BRIDESMAID HANDBOOK has got you covered.
THE BRIDESMAID HANDBOOK is the ultimate go-to for all of your bridal party needs, including:
• A Bridesmaid Bill of Rights (#2: You have the right to look and feel good on the wedding day)
• Bridal shower and bachelorette ideas and activities
• Handy budget breakdowns (and where you can save)
• Tips for navigating each wedding event, including the big day
• Checklists, worksheets, and more!
MODERN ADVICE: Author Heather Lee, managing editor at Minted.com and experienced bridesmaid, offers honest, authentic advice and lots of self-care-focused ways to navigate through all sorts of situations.
THE PERFECT BRIDESMAID GIFT: Filled with charming illustrations and with a beautiful cover, this is perfect to gift to your prospective bridesmaids, along with other bridesmaid goodies.
Perfect for: brides; bridesmaids; mother-of-the-bride; readers of BRIDES MAGAZINE, A PRACTICAL WEDDING, MODERN BRIDE, THE KNO