Something a Little More Modern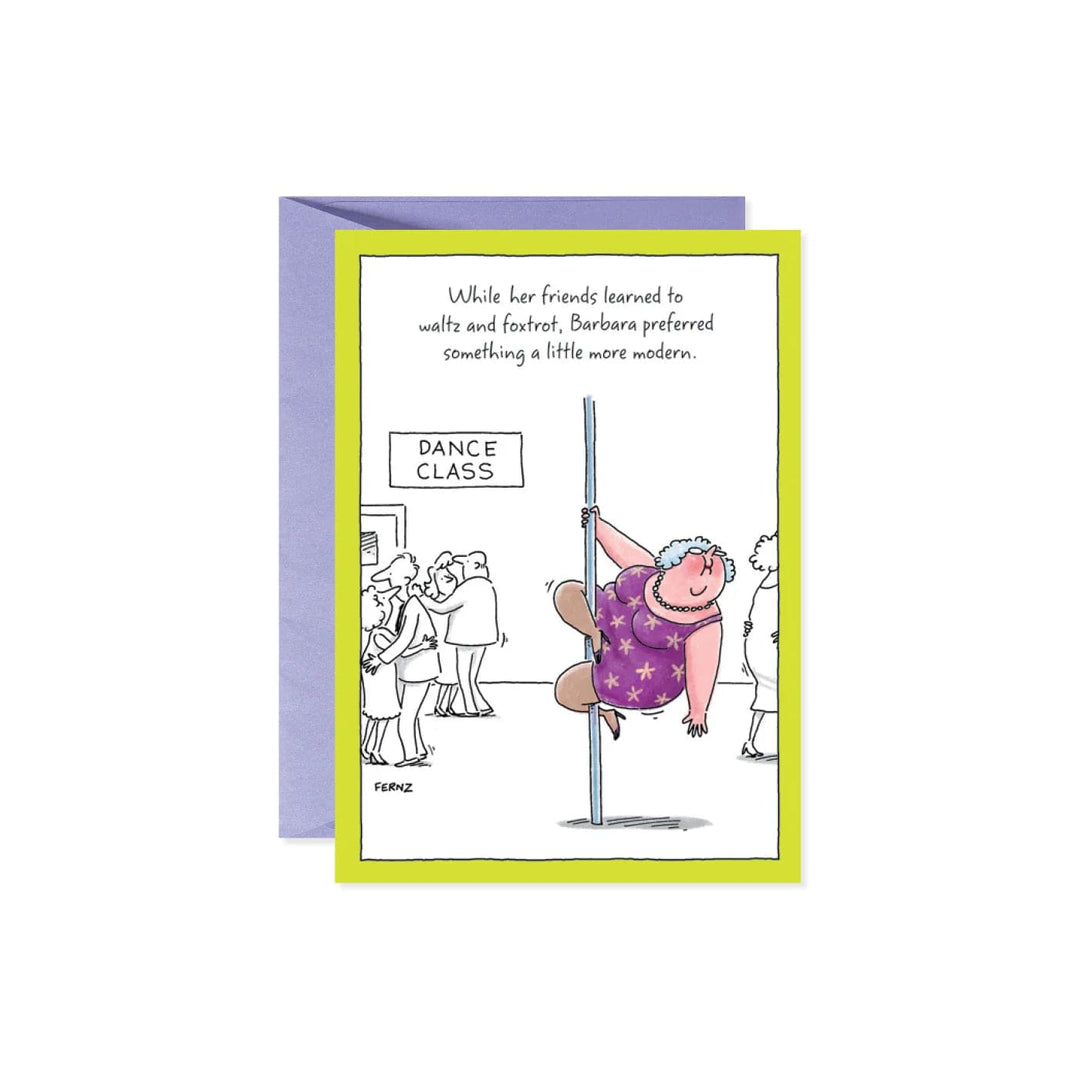 This funny birthday card features a comic illustration of an elderly woman spinning on a pole, with a witty birthday joke that will give the gift of laughter to your loved one!
Dimensions: L-0.00 W-5.00 H-7.00
Free shipping for orders over $100.
$7.95 flat rate shipping for all orders under $100.
Free local pickup in Fircrest or Gig Harbor!