Camping Washington, 2nd Edition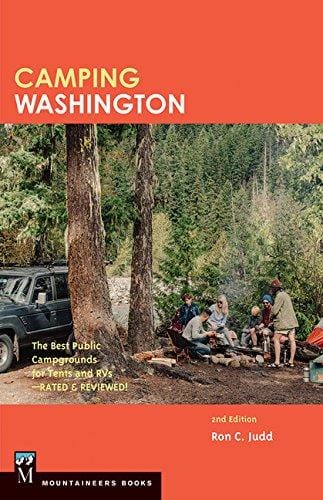 • More than 600 campgrounds
• Now includes private campgrounds in areas where public facilities are lacking
• New photographs throughout and greater detail on individual campsites

You're planning an outing and gathering your gear or hitching up the trailer. To find the perfect campground you could go online and Google around for a couple of hours. Or you could just grab a copy of Camping Washington, 2nd edition and find what you're looking for—not too big, not too small, not too rustic, or more rustic than not—in a couple of minutes, vetted and recommended by a true expert with strong opinions. And while, yes, there probably is an app for that, sometimes a book is just better (no page loading, no scrolling, no password).

This popular guidebook reviews and rates each campground so you'll know exactly what to expect, including useful details on campsite surfaces, degree of privacy, best and worst sites in a given campground, and nearby hikes, fishing spots, and other attractions.
Free shipping for orders over $100.
$7.95 flat rate shipping for all orders under $100.
Free local pickup in Fircrest or Gig Harbor!