Blue Crab Folded Single Card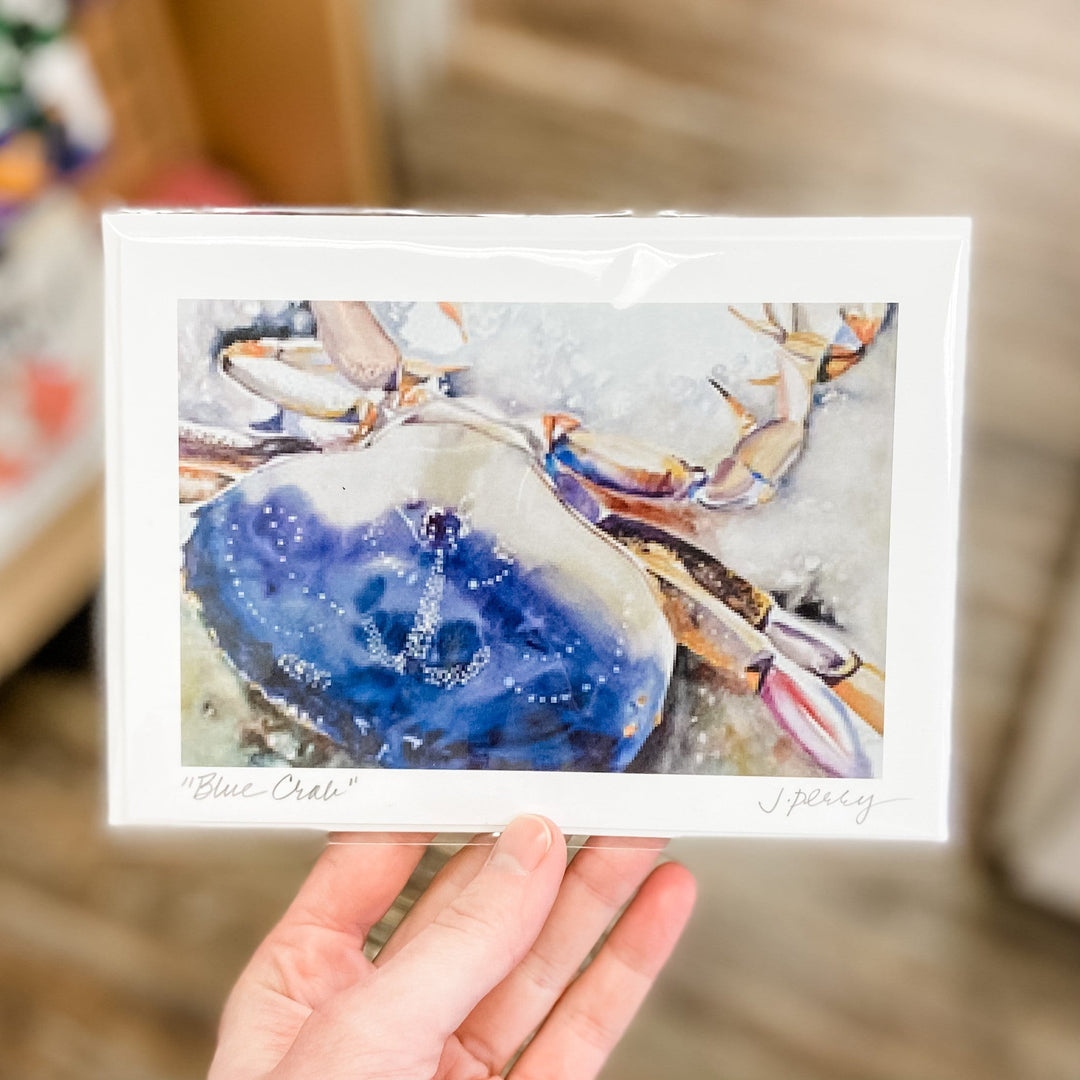 Greeting card from local artist Judy Perry out of Tacoma, WA. Featuring a blank interior.
"The artists in my family background were writers, not painters. In school I recall an assignment of pressing wildflowers and making them into a book. My concern was the book cover and presentation over the flowers. That was the beginning of triggering creativity for me. Growing up in the small town of Raymond I was directed to the pre college academic classes rather than the craft or skill classes. Art was more about reading artists biographies until I entered college and took formal art classes. The professors encouragement and my sense of peace and joy while painting led me to ongoing making and studying art.
My interests change and I waver back and forth regarding subject matter and materials. My advanced studies at the School of the Art Institute of Chicago focused on the figure. I still find it fascinating and draw and paint the figure for shows. Most galleries will not accept Nudes, but to me they are the ultimate landscape. My mediums vary. Watercolors were natural while living in Hawaii due to the colors and light. Landscapes in oil are a comfortable fit. But drawing with graphite, charcoal, colored pencil, pastel and vine charcoal are like an extension of my arm.
The passion comes from the first drop of color on the surface. The drawing and composition are the warm up for that to happen. The world is full of beauty and shapes and social circumstances—seeing is the most important skill for me as an artist."
Free shipping for orders over $100.
$7.95 flat rate shipping for all orders under $100.
Free local pickup in Fircrest or Gig Harbor!