Ballparks Then and Now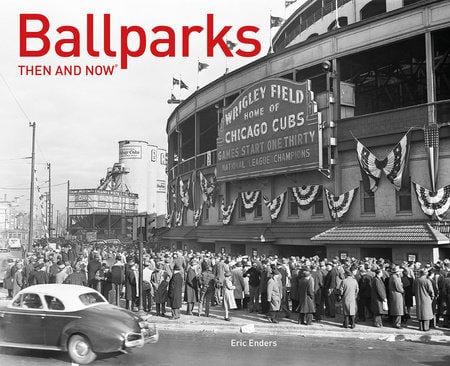 Ballparks Then and Now
Regular price
$ 2250
$ 22.50
Ballparks Then and Now

 

is a fascinating exploration of ballparks across America. Packed with archival and modern photography, this book documents the development of America's national pastime by looking at the fields of dreams on which it is played.

The ballpark experience has changed dramatically from baseball's early days on grassy lots with wooden grandstands and free admission. The Union Grounds in Brooklyn, New York, is considered by many to be the first ballpark ever built, when William Cammeyer converted the Union Skating Pond in 1862.

Ballparks Then and Now

 traces the evolution of stadiums used by all the MLB teams today. Organized al

phabetically they range from Anaheim and Atlanta to Toronto and Washington. Ballparks grew in size and grandeur from wooden bleachers and stands that often perished in ferocious fires (Boston, Cincinnati) to the concrete cookie-cutter ballparks of the 1960s and 1970s (Philadelphia, Pittsburgh). These multi-sport stadiums have now been replaced by modern retro designs (Yankees, Mets) that give each park its own unique feel. Batting far into the 9th are the carefully updated historic ballparks (Redsox, Cubs) nested in the heart of their communities.