100 Things to Do in Tacoma Before You Die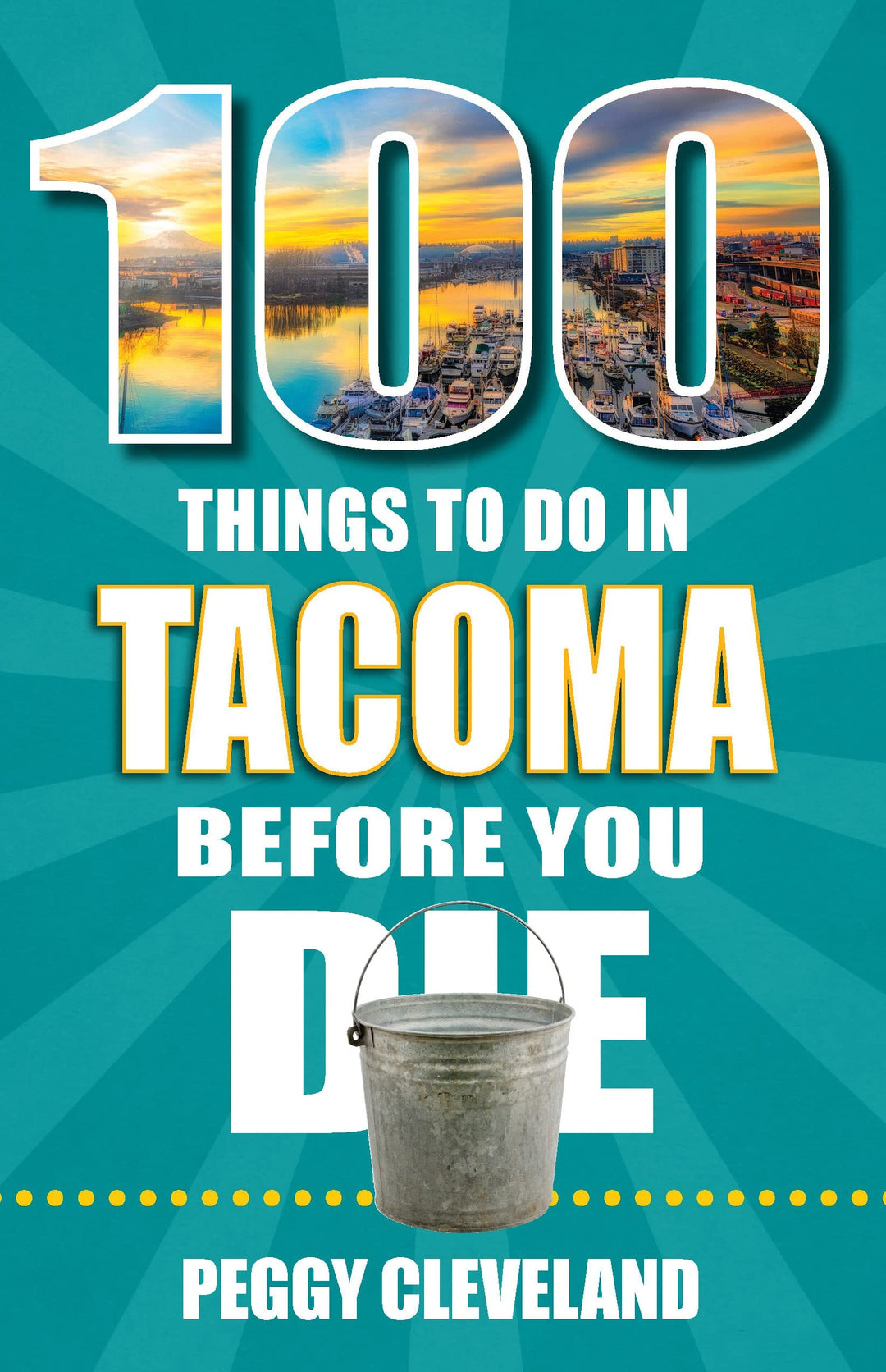 100 Things to Do in Tacoma Before You Die
Regular price
$ 1800
$ 18.00
"Tacoma has long sat in the shadow of its more famous neighbor Seattle when it comes to being a tourist destination. But with its combination of mountain, city, and sea not many towns can offer all three. 100 Things to Do in Tacoma Before You Die brings you ideas for exploring all the terrain along with suggested itineraries and insider's tips. You can hike Mt. Rainier in the morning inhaling fresh evergreen scented air, kayak in the urban waters of Puget Sound in the afternoon taking in the views of downtown, and then head to Tacoma's theater district in the evening to watch a Broadway show at the Pantages, a historic theater.

Explore Tacoma's business districts, such as the Lincoln International District, each a mini small town with a unique personality. Head up to the Hilltop District for chocolate from the Johnson Candy Company. Discover small, neighborhood cafes like TibbittsFernhill that have cult followings among locals. You'll love the personalized service you will receive from darling shops such as Pine and Moss. Live Like the Mountain is Out" is a popular local saying when you can see Mt. Rainier and this guide offers tips for the best way to explore an old growth forest at Tacoma's crown jewel, Point Defiance Park.
This book is local author Peggy Cleveland's homage to a city she loves and now calls home. Join her for a personalized experience that will energize locals and visitors alike to explore Tacoma.
Author: Peggy Cleveland
Size: 5.5 x 8.5
Binding: Softcover
Pages: 160
ISBN: 9781681063935