Christening Garden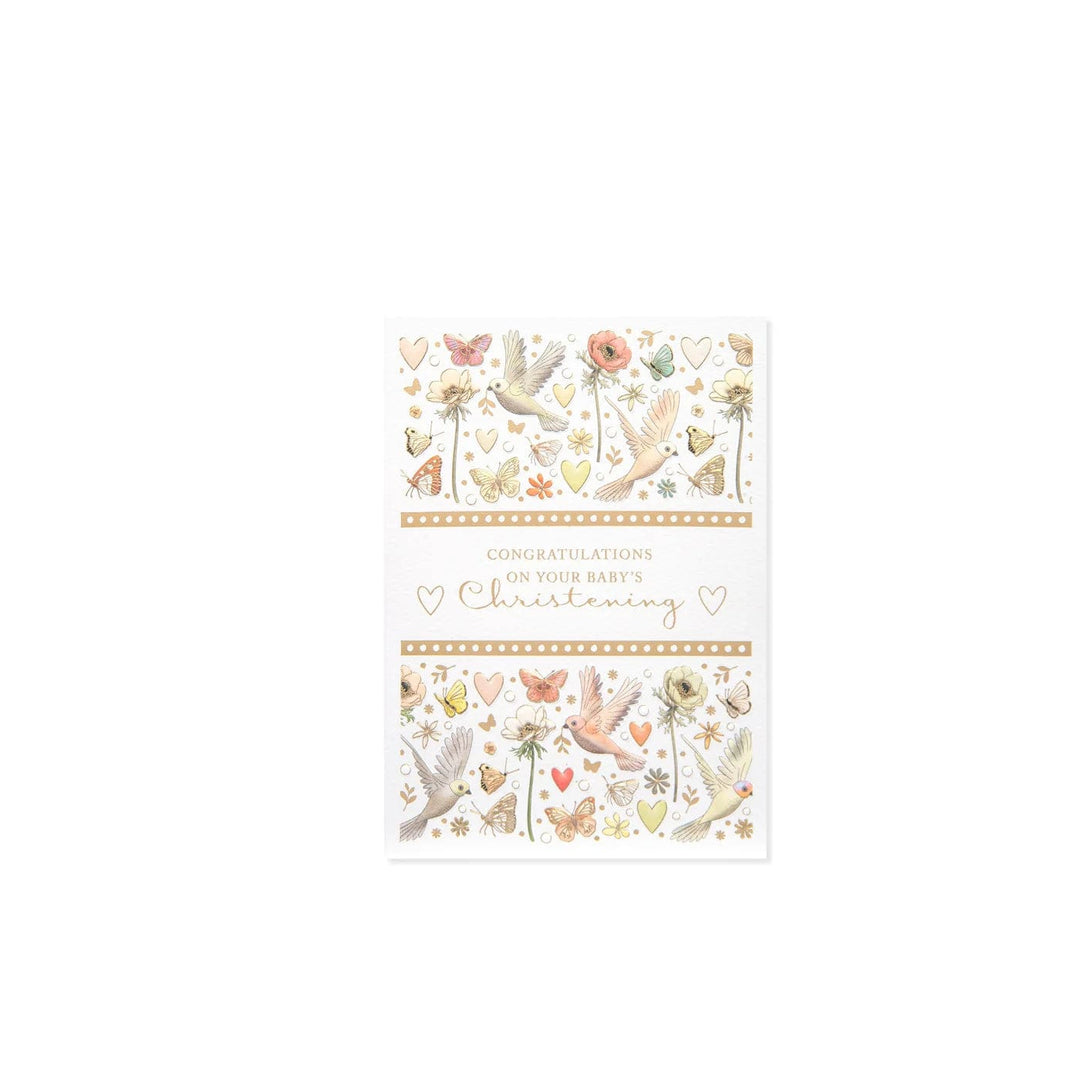 This Christening greeting card features a collection of flowers, butterflies, and birds drawn in charming detail and accented by gold foil! Embossed elements add a pop of texture, complementing with cheer the message of God''s love inside!
Dimensions: L-0.00 W-4.50 H-6.38
Free shipping for orders over $100.
$7.95 flat rate shipping for all orders under $100.
Free local pickup in Fircrest or Gig Harbor!