 SORRY, WE DO NOT SHIP PLANTS!
At this time, plants are only available for in-store pickup at our Fircrest and Gig Harbor locations.
Pilea peperomioides - Friendship Plant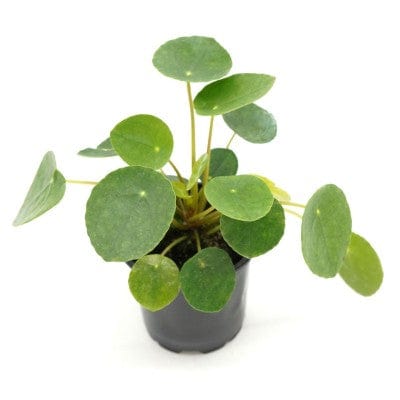 LIGHT: Moderate to bright light. Place your plant near a window, but away from direct sunlight, which can scorch its leaves. Give Pilea involucrata a quarter turn every few days to expose all sides to sunlight.
WATER: Use a pot with drainage holes and water thoroughly. Allow water to drain, then empty drainage tray. Allow the potting medium to dry out a bit between waterings; Friendship Plant won't tolerate soggy soil and may get root rot. Keep it slightly drier in winter, when growth is slower.
TOXICITY: Non-toxic to pets or humans.
WE DO NOT SHIP PLANTS. Free local pickup in Fircrest or Gig Harbor!