 SORRY, WE DO NOT SHIP PLANTS!
At this time, plants are only available for in-store pickup at our Fircrest and Gig Harbor locations.
Ficus Elastica Burgundy - Rubber Tree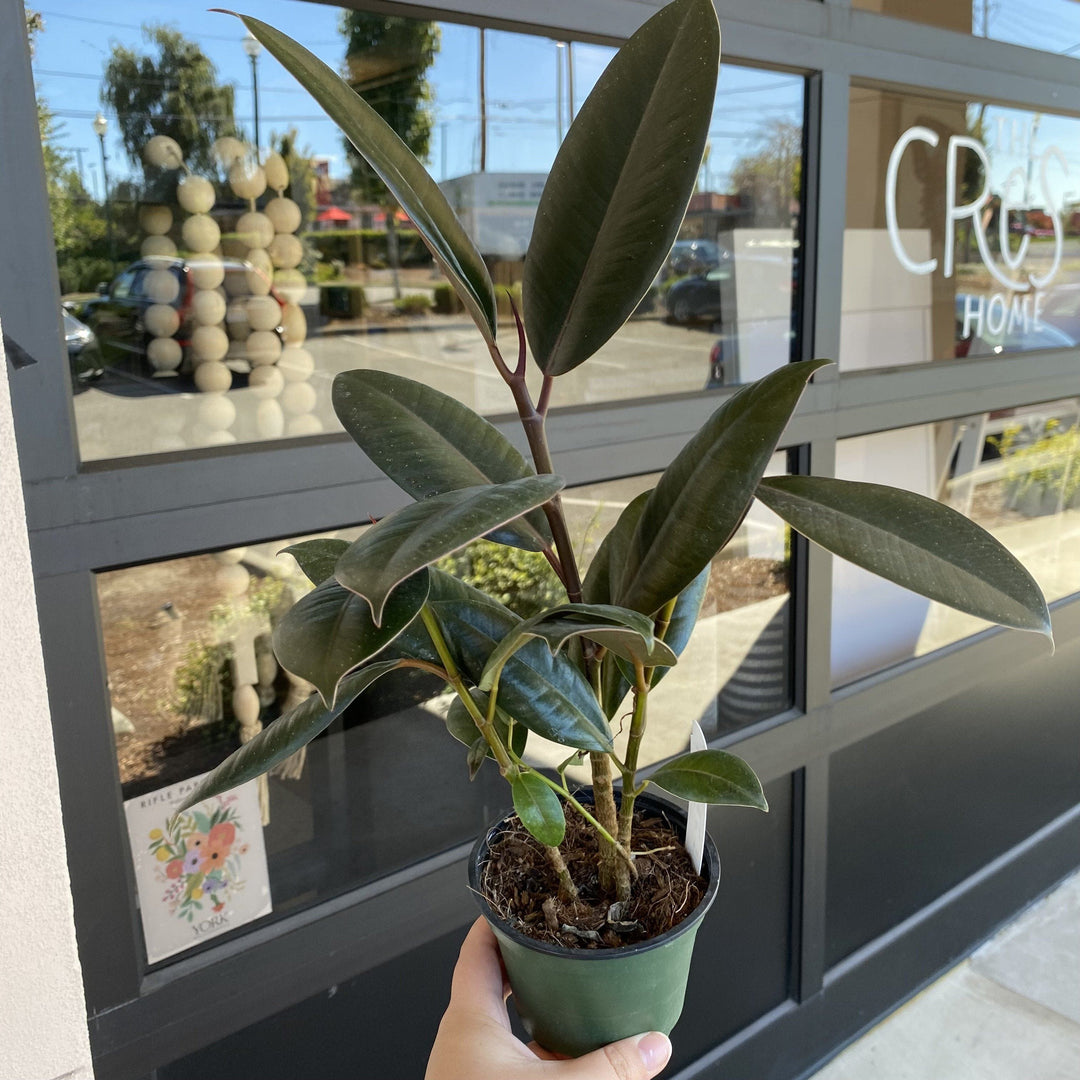 LIGHT: Bright, indirect sunlight.
WATER: Water when the top 50%-75% of the soil is dry. Water until liquid flows through the drainage hole at the bottom of the pot and discard any water that has accumulated in the saucer.
TOXICITY: It's important to note that Ficus elastica 'Burgundy,' like other varieties of the Rubber Tree, contains a milky sap that may cause skin irritation and can be toxic if ingested by humans or pets. It's advisable to handle the plant with care and keep it out of reach of children and pets.
WE DO NOT SHIP PLANTS. Free local pickup in Fircrest or Gig Harbor!