Congrats Color Blocks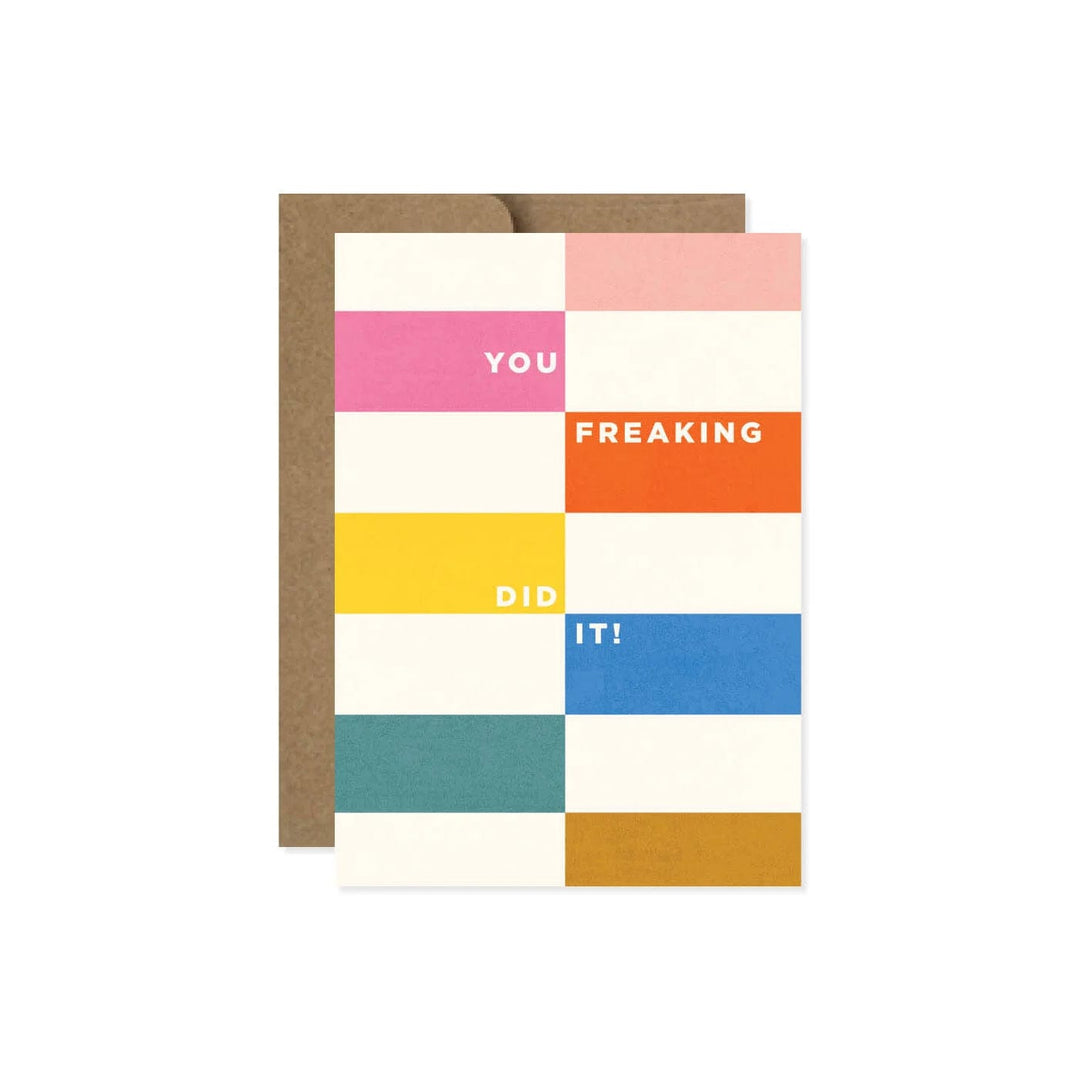 Congrats Color Blocks
Regular price
$ 395
$ 3.95
Celebrate a friend or loved one with this artistic congratulations greeting card! It features exclusive Design Design artwork—a striped, color-block pattern with minimalist typography. It's the perfect way to wish them good luck on their new adventures!
Front of Card: You freaking did it!
Inside Card Text: Congratulations! Words can't express how incredibly proud I am of you. Best wishes for your future!