 SORRY, WE DO NOT SHIP PLANTS!
At this time, plants are only available for in-store pickup at our Fircrest and Gig Harbor locations.
Sansevieria Cylindrica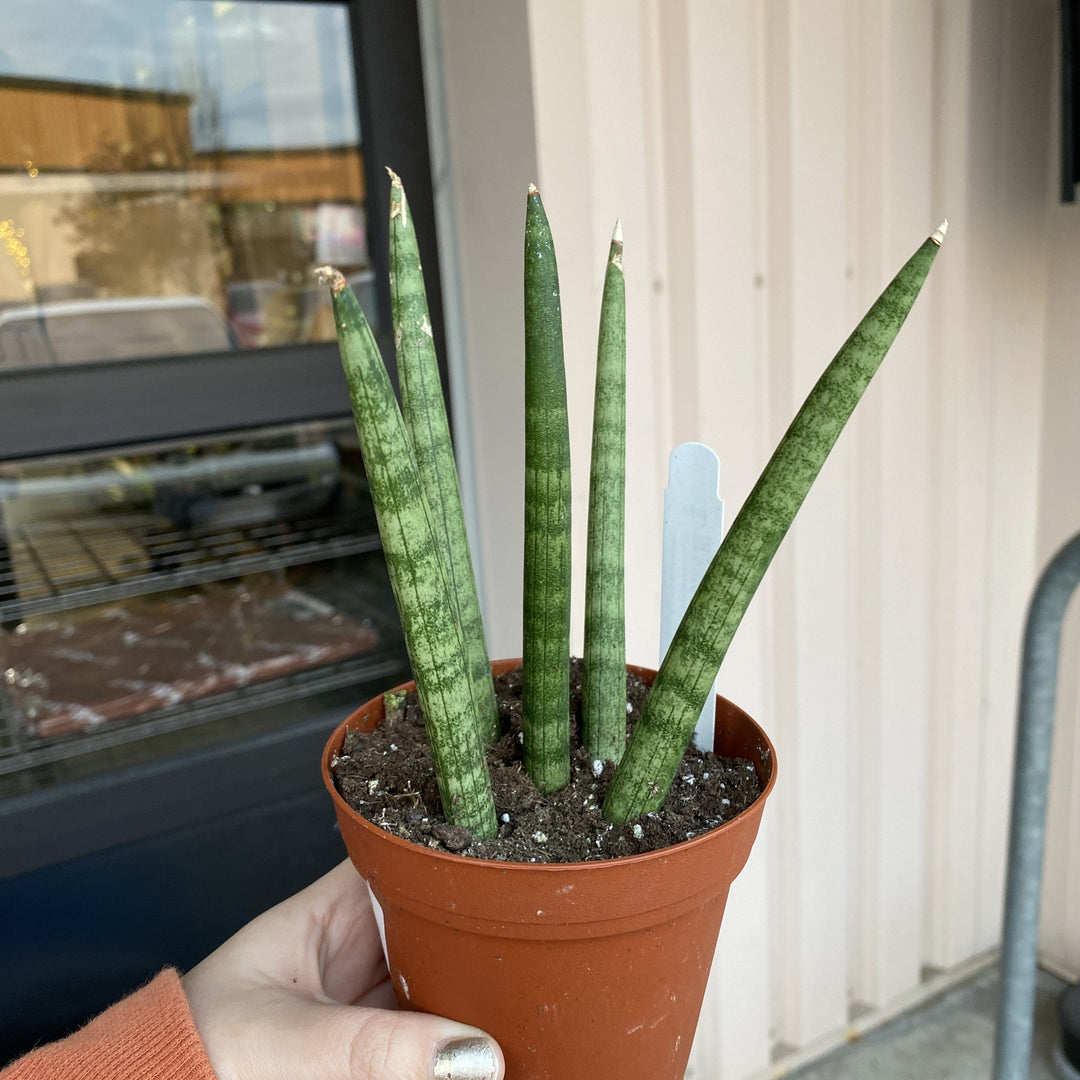 LIGHT: A brightly lit spot without direct sunshine is suggested. A small amount of morning or evening sun is not a problem.
WATER: Water roughly every 7-10 days, allowing the soil to completely dry out in between waterings. Over-watering can be an issue with Sansevieria, causing rot. In the winter months, you can go longer in between waterings.
TOXICITY: Toxic to pets if ingested. Best to keep out of reach of curious pets to avoid accidental ingestion.
WE DO NOT SHIP PLANTS. Free local pickup in Fircrest or Gig Harbor!