Brands We Love: Tea Drops
This week on Brands We Love, we're featuring a line relatively new to us but since they've arrived, we can't keep them stocked! Tea Drops is this week's featured vendor! 
Tea Drops have only been in the shop since April, but they have quickly become a customer favorite! "Tea Drops are organic, pressed teas that dissolve in hot water. Think a bath bomb, but it's tea and 20% less waste than a tea bag. Tea Drops are made with actual tea leaves, spices, and lightly sweetened with organic cane sugar." - Tea Drops
Founder Sashee Chandran, influenced by her Chinese and Sri Lankan heritage, fell in love with tea and tea culture at a young age. As she grew up with an on-the-go lifestyle, Sashee was inspired to develop a bagless, organic tea experience. Sashee left the corporate world and Tea Drops was born!
When you buy Tea Drops, you're supporting organic production, fair trade wages, clean water aid, and American made. We are huge fans of this company and love everything they create! We currently carry all their major tea canisters along with individual drops too. And a array of gift sets perfect for sharing! 
But first, let's go over what a tea drop is. Tea drops come in a variety of shapes and are made up of compressed loose leaf tea. Boil hot water, pour your water in a cup, add your tea drop, stir, and enjoy! The tea does leave a small amount of sediment at the bottom of your cup but it's perfectly healthy to drink as well!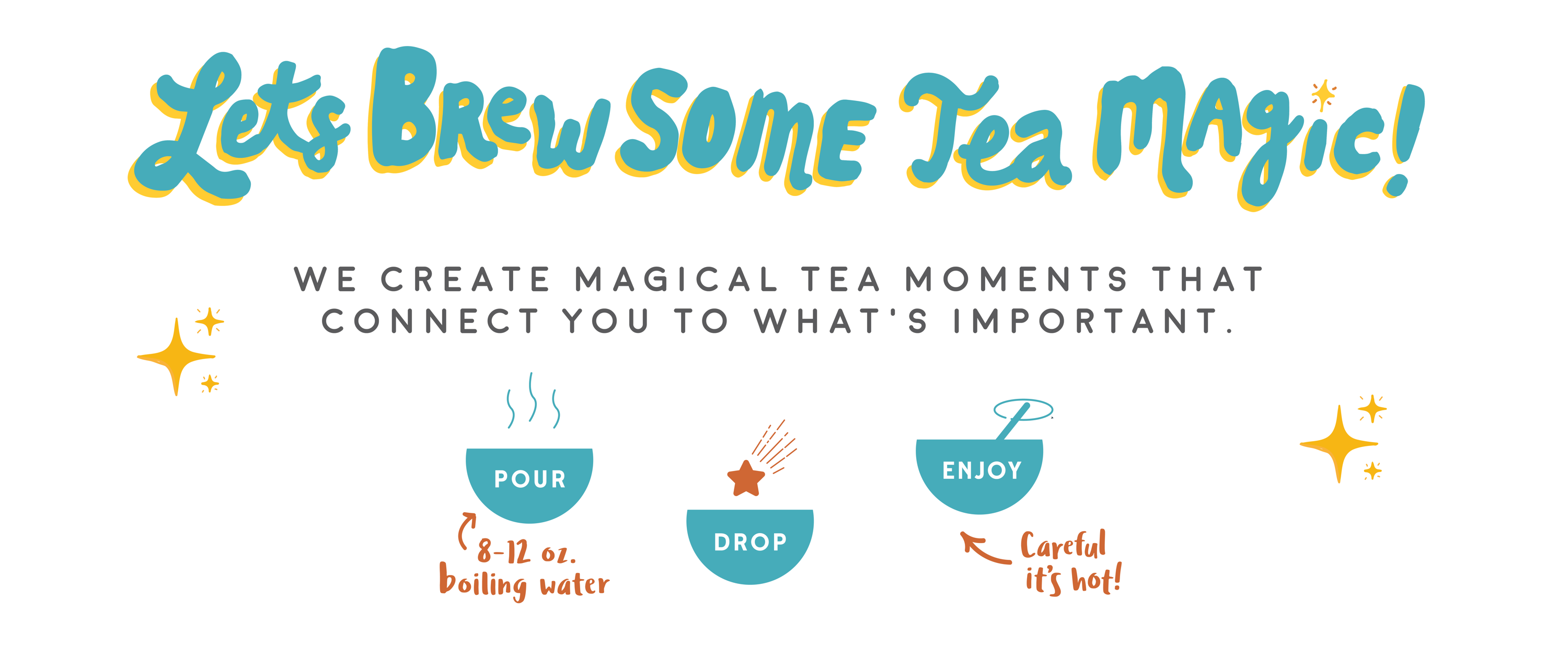 Here are a few of our top-selling Tea Drops!
Tea Drops - Blueberry Acai White Tea
Tea Drops Dessert - Ginger Peach Cobbler
And the latest addition to the Tea Drops Collection - Pumpkin Spice! A sweet seasonal addition to the line. 
And NEW Glow Tea Sprinkles! These are an organic blend of nutrient herbs and teas that fuel your body and mind. 
Tea Drops - Glow Tea Sprinkles
Fun gift sets make the perfect gift too! Combine this and any of our Tea Drop canisters or individual drops with a sweet mug and you've got the perfect gift!
Tea Drops Gift Set - Medium Assortment Box w/ 8 drops
Our Tea Time Gift Bundle has been our top-selling bundle since with started creating them in April too! Truly makes the perfect pair.
So, Tea Drops is obviously a brand we have lots of love for and we know you do too! Shop all Tea Drops here and keep you eyes out for more fun gift bundles to come with our favorite Tea Drops!
*Images via Tea Drops and Paper Luxe
---