 SORRY, WE DO NOT SHIP PLANTS!
At this time, plants are only available for in-store pickup at our Fircrest and Gig Harbor locations.
Sansevieria Zeylanica - Snake Plant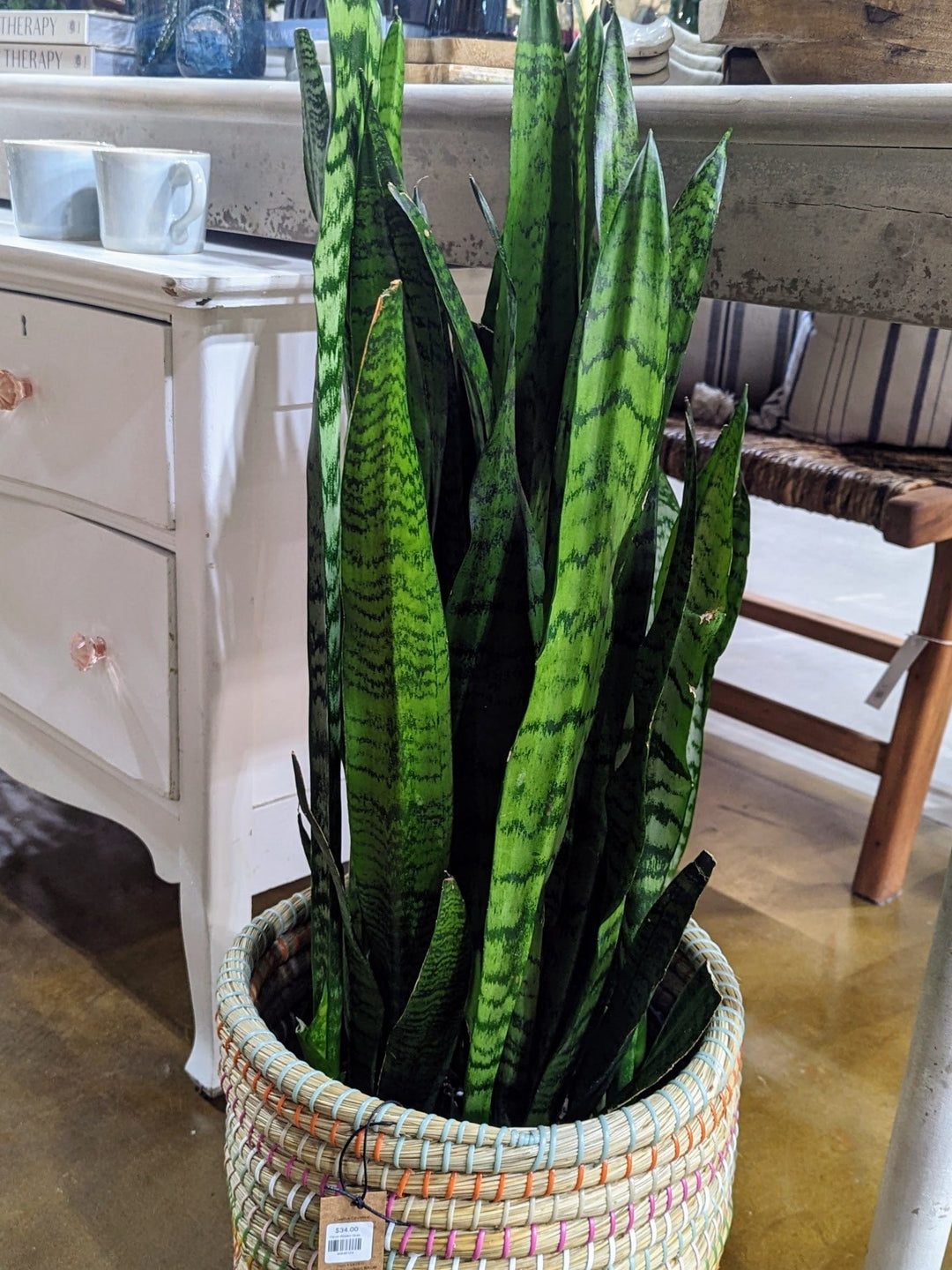 LIGHT: Bright light to full sun. Will tolerate low light.
WATER: Keep soil lightly moist in the growing season. In winter, water just enough to prevent the soil from drying out. Take care not to water the center of the rosette of leaves because they'll rot easily if kept wet.
TOXICITY: Toxic to pets if ingested. Best to keep out of reach of curious pets to avoid accidental ingestion.
WE DO NOT SHIP PLANTS. Free local pickup in Fircrest or Gig Harbor!