 SORRY, WE DO NOT SHIP PLANTS!
At this time, plants are only available for in-store pickup at our Fircrest and Gig Harbor locations.
Dracaena marg. 'Magenta' | Madagascar Dragon Tree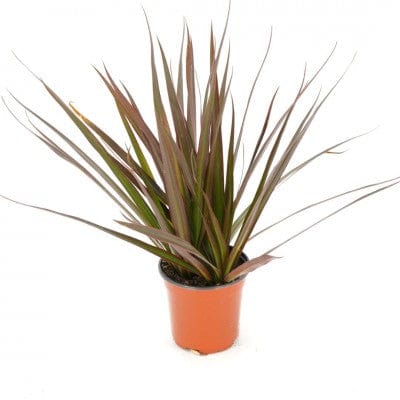 LIGHT: Bright, indirect light. Do not put in direct sun or leaves will scorch. Place in bathroom or kitchen for optimal humidity levels.
WATER: Dragon plants prefer underwatering to overwatering, so let the top few centimeters of soil dry out – test with your finger – before watering again.
TOXICITY: Toxic to pets if ingested. Contains saponins and other compounds that cause digestive discomfort in dogs, cats, and other pets. Consider a more pet-friendly option or keep out of reach of curious pets.
WE DO NOT SHIP PLANTS. Free local pickup in Fircrest or Gig Harbor!