Dear You: Thank You!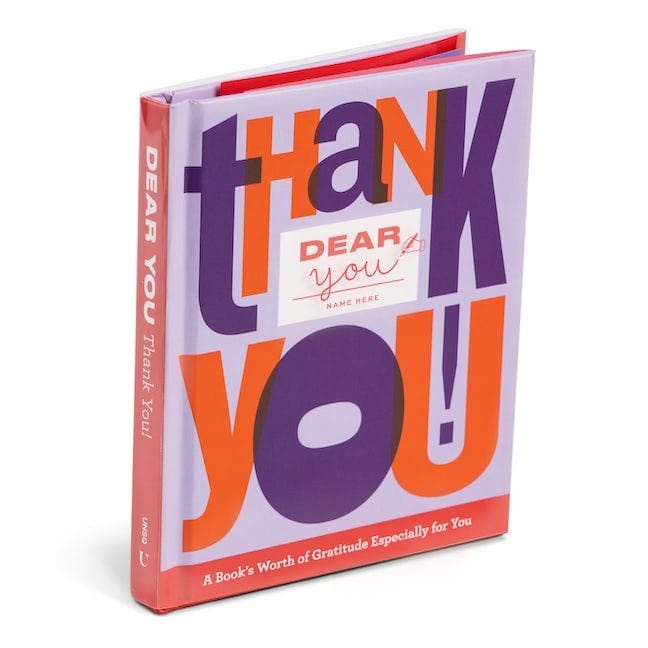 Dear You: Thank You!
Regular price
$ 1299
$ 12.99
Featuring a fill-in cover safely secured behind an acetate flap, this "book as greeting card" features 100-plus 
pages
  of beautifully designed celebratory quotes of birthday love from literary luminaries, celebrities, and historical figures. The user writes the recipient's name on the cover and instantly creates a thoughtful gift that will be cherished for years to come.