The Seattle Book of Dates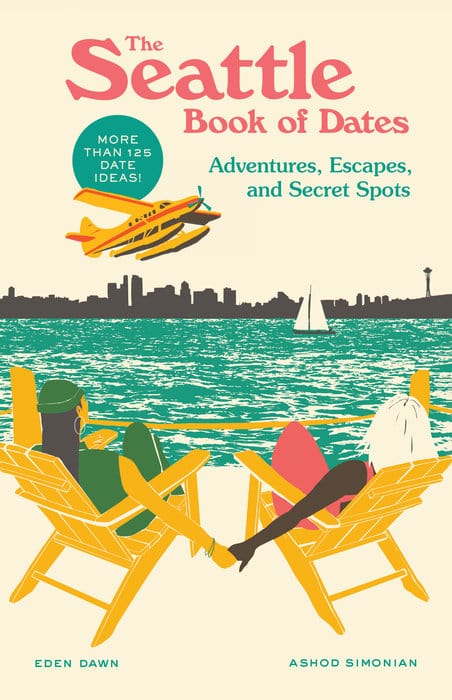 The Seattle Book of Dates
Regular price
$ 2195
$ 21.95
From the authors of the bestselling Portland Book of Dates comes
this cheeky insider's guide to the coolest spots in Seattle and Washington state. A visual delight, the illustrated book marries style and substance and the result is a curated and creative collection of more than 125 often-inexpensive outings in and around Seattle to inspire romance and adventure. Secret spots, beloved locales, and unexpected destinations offer endless options for date night or a weekend getaway.

This stylish, curated guidebook of hot spots and cool places for Seattleites (and visitors) to go on dates/outings/field trips/adventures is the must-have book you never knew you needed.

Outings run the gamut: 

Tropical Winter Date

 

features the Volunteer Park Conservatory and a secret drink at Inside Passage
Get High on History

 

includes a trip to the Klondike Gold Rush Historic Park and Smith Tower Observatory (and bar!)
Eat, Drink, and Be Gay

 

offers up Capitol Hill bars that celebrate and cater to the queer community
Farther afield adventures

 

include trips to Vancouver and Victoria, the San Juans and other islands, Bellingham and Skagit Vallet, Mount Rainier, Eastern Washington, and more!
The authors seek out the obscure and fascinating, and the date descriptions are motivating enough to prompt even the most dedicated Netflix-and-chillers to head out the door. The book is an essential resource and armchair read for Seattle's couples of all ages (and singles with friends) interested in learning about off-the-beaten-path things to do, see, and taste. In-the-know authors and tastemakers Eden Dawn and Ashod Simonian pull back the curtain on where the cool cats go, while supplying fun facts along the way.