The Botanical Cocktail Deck of Cards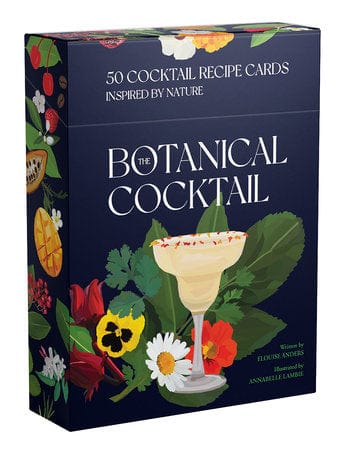 The Botanical Cocktail Deck of Cards
Regular price
$ 2495
$ 24.95
A deck blooming with delicious botanical cocktails that use flowers, fruit, and herbs.

The Botanical Cocktail Deck of Cards celebrates the wonderful world of floral, herbaceous, and fruity cocktails.

Featuring 50 cards, this deck contains recipes that use the best of what nature has to offer—fruit, herbs, and flowers—to make magical cocktails that will impress anyone who comes to visit.

With recipes to infuse your own botanical spirits at home, as well as twists on classics like a Marigold Margarita, a Pisco Apple Sour, or a Lime Basil Smash, this deck will have you bringing out the drinks trolley for any occasion.

With beautiful botanical illustrations by Annabelle Lambie and easy-to-follow recipes, this deck is ideal for everyone, from novice to experienced mixologist.