 SORRY, WE DO NOT SHIP PLANTS!
At this time, plants are only available for in-store pickup at our Fircrest and Gig Harbor locations.
Sansevieria hahnii 'Black Star' - Birdsnest Snake Plant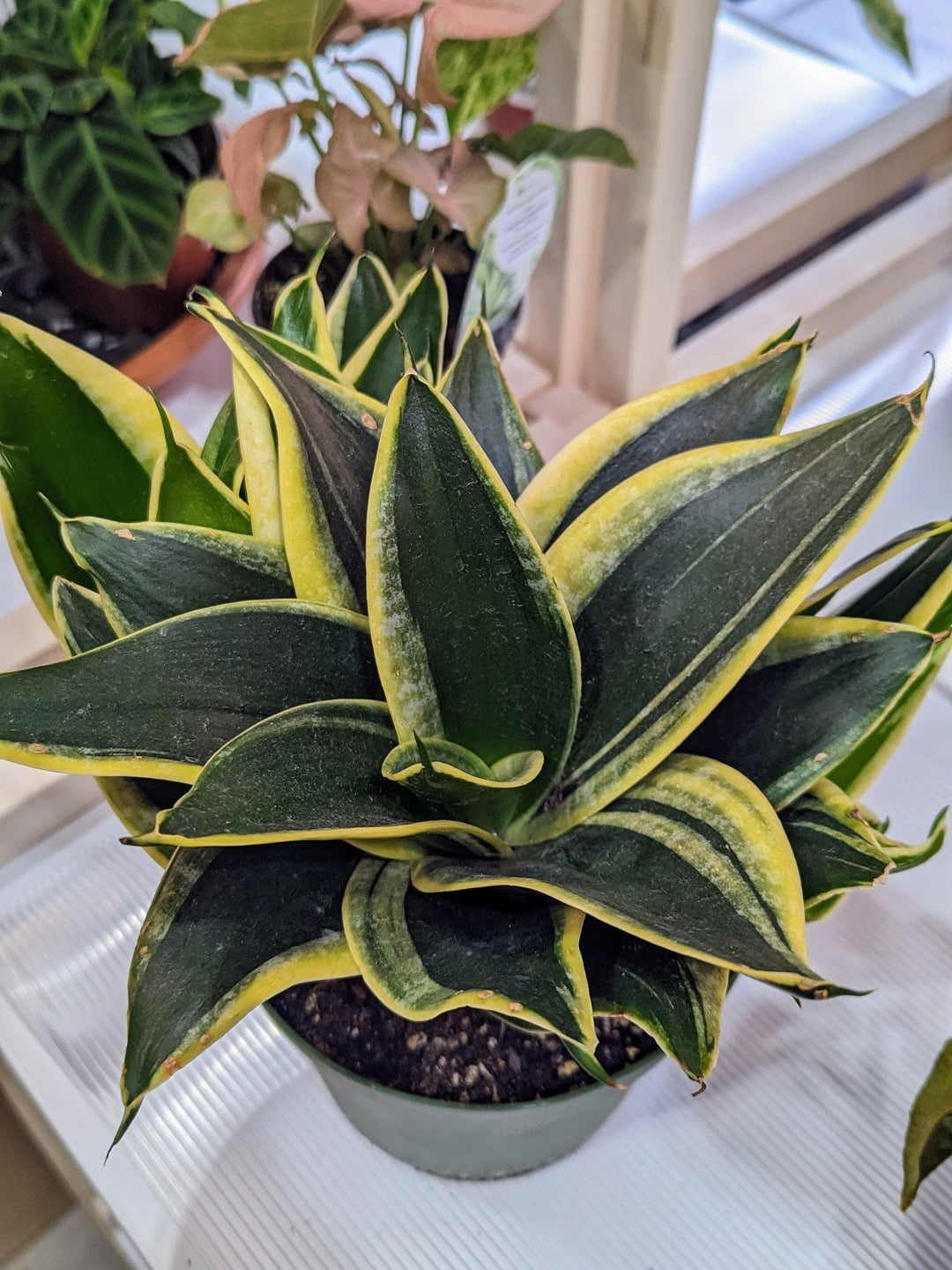 LIGHT: Sansevieria hahnii plants enjoy indirect but moderate to bright light. This is what they grow best in. However, Bird's Nest Sansevieria are adaptable plants. They will happily adapt to conditions with low light or partial shade. 
WATER: This plant is a succulent, and like most, it is drought-tolerant. This means that the Sansevieria hahnii does not need to be watered very frequently in order for it to thrive. You should always allow your plant's soil to dry out completely before its next watering schedule. 
TOXICITY: Toxic to pets if ingested. Best to keep out of reach of pets to avoid accidental ingestion.
WE DO NOT SHIP PLANTS. Free local pickup in Fircrest or Gig Harbor!