Egg Board Book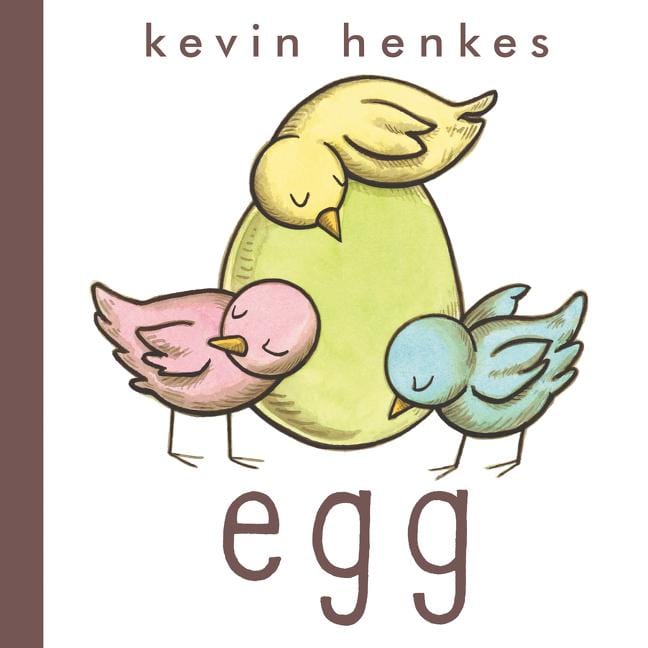 Egg Board Book
Regular price
$ 799
$ 7.99
Caldecott Medalist Kevin Henkes's Egg tells an unforgettable story about four eggs, one big surprise, and an unlikely friendship.
This sturdy board book edition is a classic read-alone or read-aloud full of humor, drama, and suspense that Kirkus, in a starred review, called "Gorgeous and thought-provoking."
This masterful and bestselling board book introduces young children to four eggs. One is blue, one is pink, one is yellow, and one is green. Three of the eggs hatch, revealing three baby birds, who fly away. But the green egg does not hatch. Why not? When the three birds return to investigate, they're in for a big surprise! What will happen next?
With a compelling mix of comic-like panels, wordless pages and spreads, and a concise text featuring repetition, surprise, and suspense, Egg is an ideal book for babies, toddlers, and emerging readers. Egg is sure to inspire creativity and storytelling in preschoolers, as they anticipate the page turns and determine their own endings!
Kevin Henkes is the nationally bestselling author of Lilly's Purple Plastic Purse, Waiting, and Kitten's First Full Moon, among many other beloved titles.