 SORRY, WE DO NOT SHIP PLANTS!
At this time, plants are only available for in-store pickup at our Fircrest and Gig Harbor locations.
Crassula swaziensis variegata - Jade Plant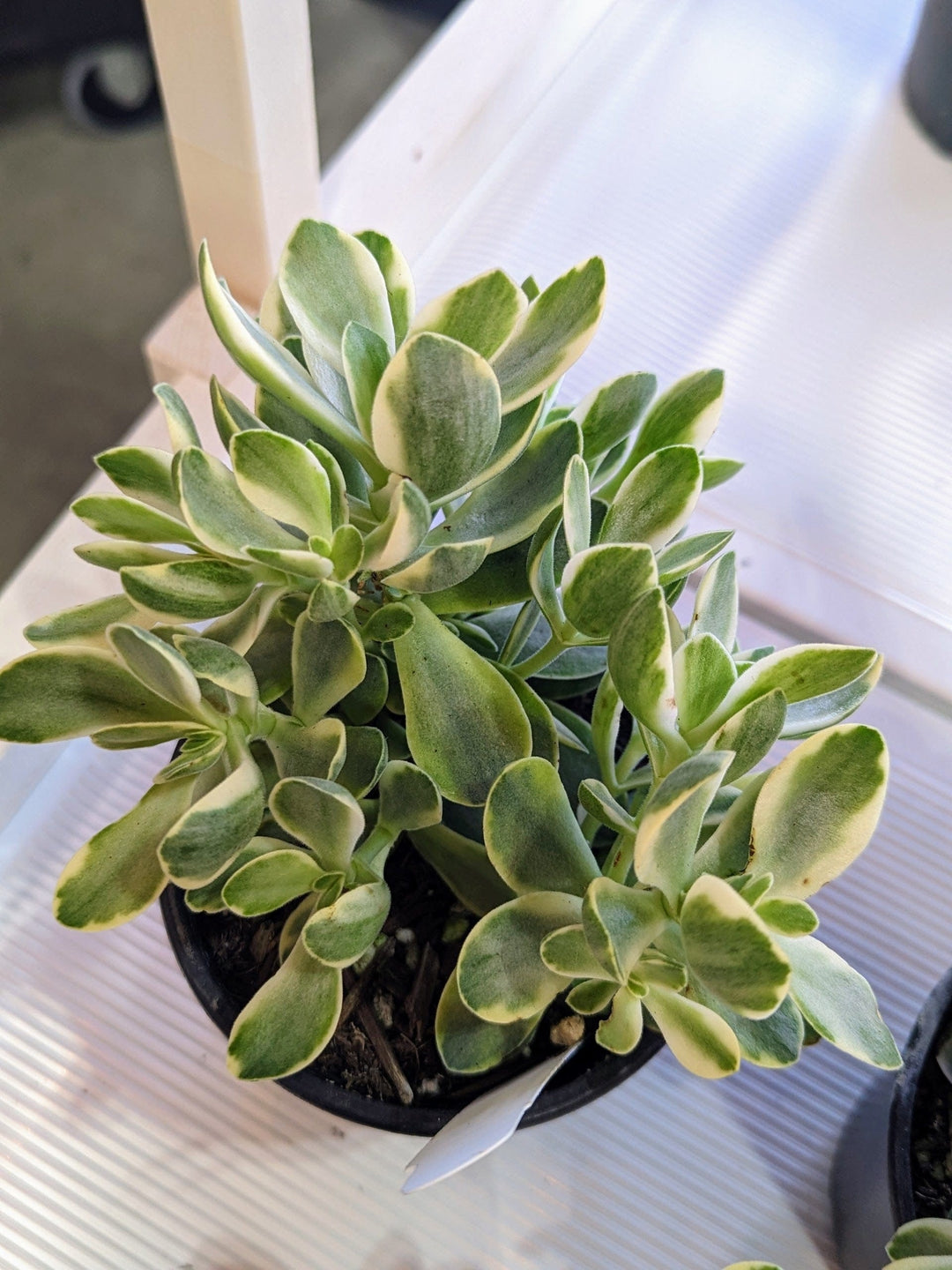 LIGHT: Prefers bright, indirect light and a well-draining soil to prevent waterlogging.
WATER: Allow soil to dry out slightly between waterings, but don't allow the soil to get completely dry. Dropped leaves or brown spots on leaves are signs that the plant&nbsp;<span>needs more water.</span>
TOXICITY: Mildly toxic to pets if ingested. Plant contains compounds that may cause gastrointestinal discomfort in dogs, cats, and other pets. Best to keep out of reach of curious pets.
WE DO NOT SHIP PLANTS. Free local pickup in Fircrest or Gig Harbor!