Begonia Cadbury - Angel Wing Begonia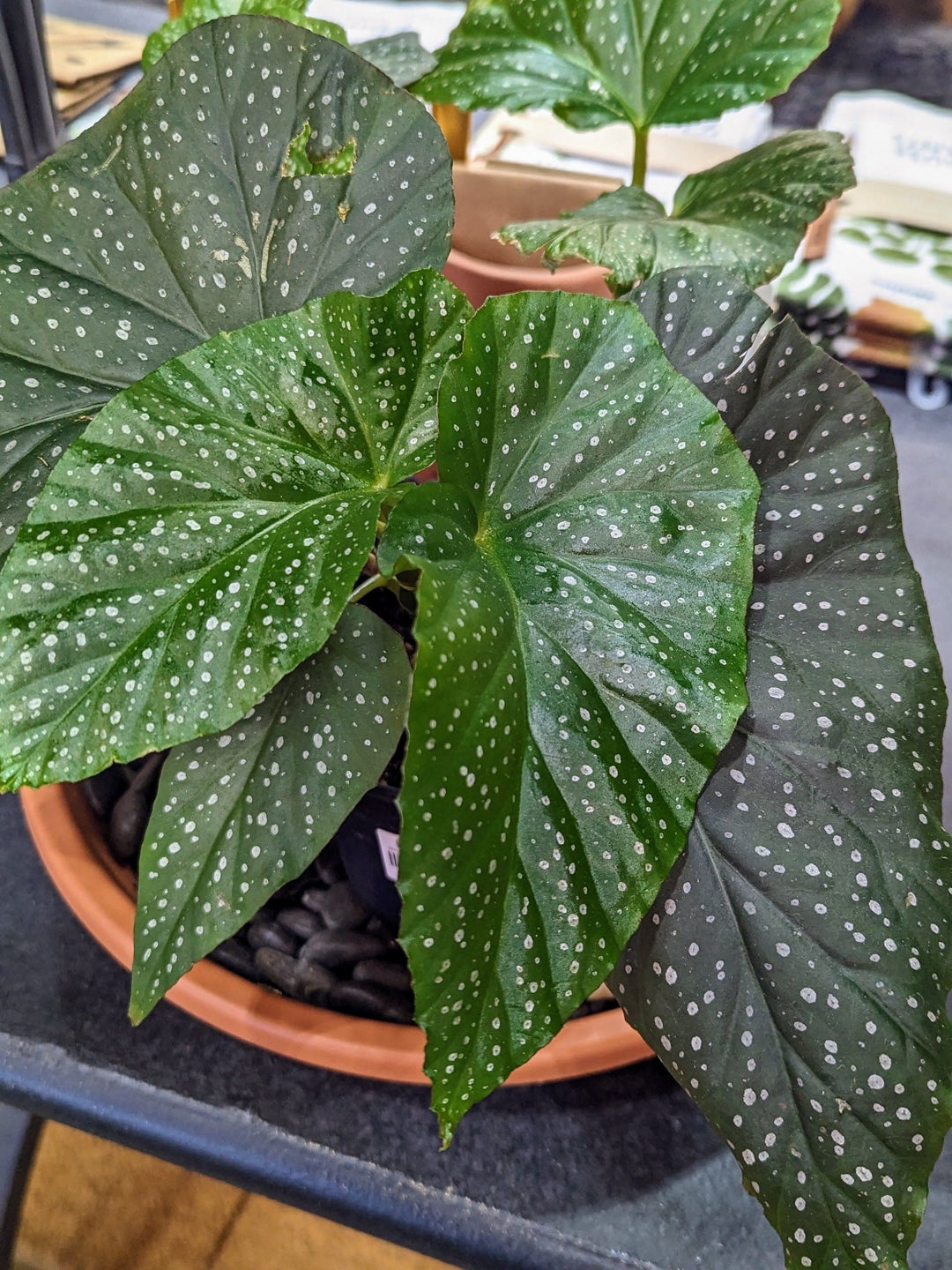 Begonia Cadbury - Angel Wing Begonia
Regular price
$ 3200
$ 32.00
 Begonia Cadbury, also known as Angel Wing Begonia, is a stunning and elegant plant that adds a touch of beauty and grace to any indoor or shaded outdoor space. This begonia variety is named for its unique leaves, which resemble angel wings with their striking shape and coloration. 
The leaves of Begonia Cadbury are large, asymmetrical, and have a glossy texture. They feature a deep green color with metallic silver markings on their upper surface, adding a touch of shimmer and sophistication. The undersides of the leaves often have a reddish hue, further enhancing their visual appeal. 
The Angel Wing Begonia is a versatile plant that can be grown in containers, hanging baskets, or displayed on tabletops or shelves. With its elegant appearance and relatively easy care requirements, Begonia Cadbury, or Angel Wing Begonia, is sure to bring a touch of beauty and elegance to any plant collection.
Botanical Name: Begonia coccinea 'Angel Wing Begonia'