Babies Love Grandma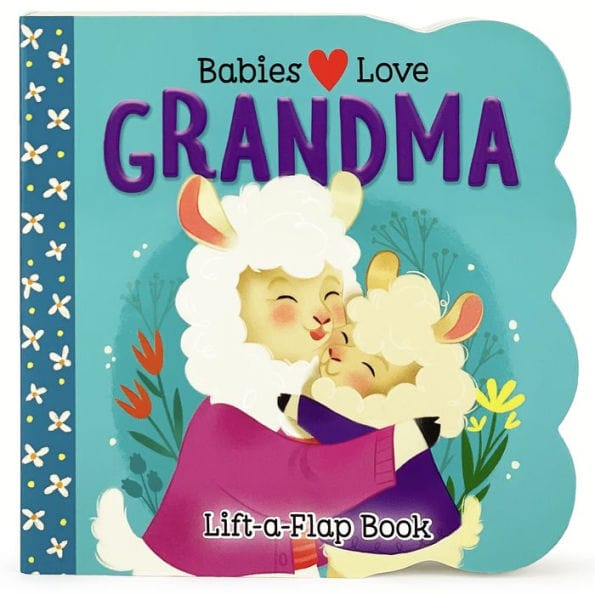 Babies Love Grandma
Regular price
$ 799
$ 7.99
Who gives the biggest kisses and hugs? Who tucks you in tight, all cozy and snug? Grandma! Lift the flaps to see all the sweet and cuddly grandmas doing what they do best – loving their grandchildren! This charming book uses animals to play the parts of the families – they will make you smile with your own grandma! Wonderful gift for a new grandmother or for Mother's Day! Sturdy flaps will last for years of grandma 'n' me story time.
Explore more lift-the-flap board books and peek-a-flap board books for babies and toddlers from Cottage Door Press!
Bright, bold artwork and tons of surprises under the flaps to engage and entertain your baby.
Sturdy, thick board pages and durable flaps are designed to withstand traditional wear and tear for curious little infants and toddlers.
Cheerful illustrations and rhyming text in these sensory lift-a-flap book.
Interactive elements encourage sensory exploration and help support the development of fine motor skills and hand-eye coordination in developing boys and girls.
Collect all the books in the Babies Love series. From colors and animals to first words and holidays, the Babies Love Chunky Lift-a-Flap series is a great introduction to reading with cheerful, contemporary, and whimsical illustrations and sturdy, easy-to-lift flaps.
Praise for our Small Board Lift-a-Flap:
"The flaps are the sturdiest in the business and will likely survive vigorous play and exploration."―Kirkus Reviews, PBS Kids Fish!