ABC Animals!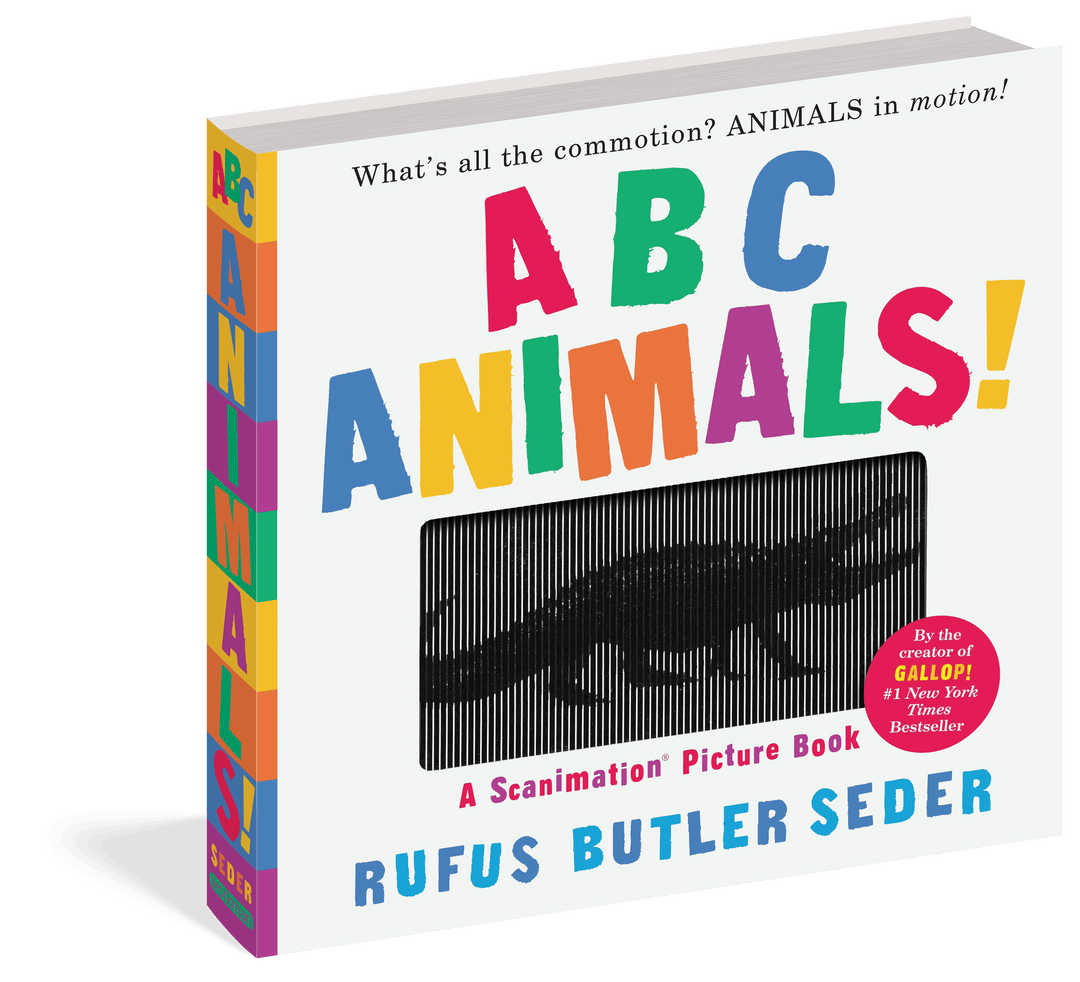 ***A 2016 National Parenting Product Awards (NAPPA) winner

The timeless appeal of alphabet books meets the richest Scanimation book ever. ABC Animals is a romping, stomping journey from A to Z, and all the animals come alive—as many as four to a page—in the excitement of Scanimation. It's the alphabet as it's never been seen before: Watch the Alligator snap, the Bats swooping, the Camel trot. There's L for the Lion proudly prowling along, and M for the Mouse scurrying inside his wheel. And it all culminates in the largest Scanimation image yet: Z, for Zoo, where all the animals gather to play.
Free shipping for orders over $100.
$7.95 flat rate shipping for all orders under $100.
Free local pickup in Fircrest or Gig Harbor!