Mini Oregon Mixed Berry Jelly Trio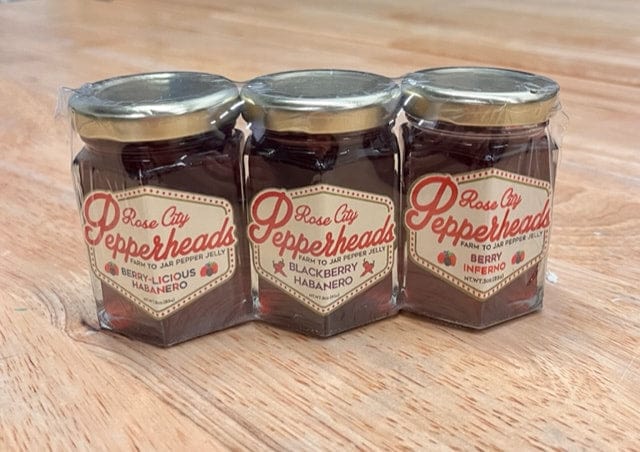 Mini Oregon Mixed Berry Jelly Trio
Regular price
$ 1200
$ 12.00
A MILD, WILD &Wicked/Scorched on the Heat Meter.
We have blended the best berries from the Willamette Valley of Oregon and blended it with our farmed Habanero peppers and our Ghost Peppers in the Berry Inferno.
We took a blend of Marionberries, Raspberries, Blackberries, Strawberries and Blueberries to bring you our newest trio giving you one of each from Mild to Wild To Wicked. Will be a favorite on your charcuterie platter with all your favorite cheeses and meats.
Try mixing them with olive oil and a drizzle of balsamic vinegar for a tasty vinaigrette or glaze your chicken, fish or pork. Will be a favorite for cheesecake.
All 3oz jars.