Okapi Butt Single Card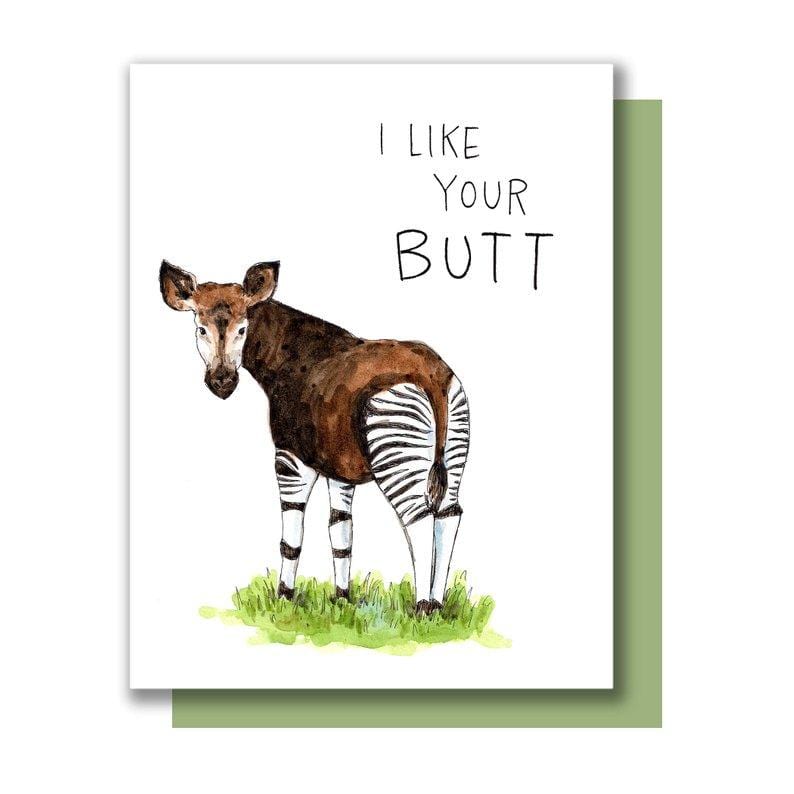 Okapi Butt Single Card
Regular price
$ 500
$ 5.00
Okapis clearly have the best butts of the animal kingdom, so tell it like it is with this guy! You know there is at LEAST one person in your life who needs this...significant other, best friend, family member, maybe even a random stranger?
Original watercolor illustration printed on
100 lb. premium cover bristol paper
4.25 x 5.5" card
Blank inside for your message
Comes with a green paper envelope in a protective cellophane sleeve!