The Mountains are Calling: Year Round Adventures in the Olympics and West Cascades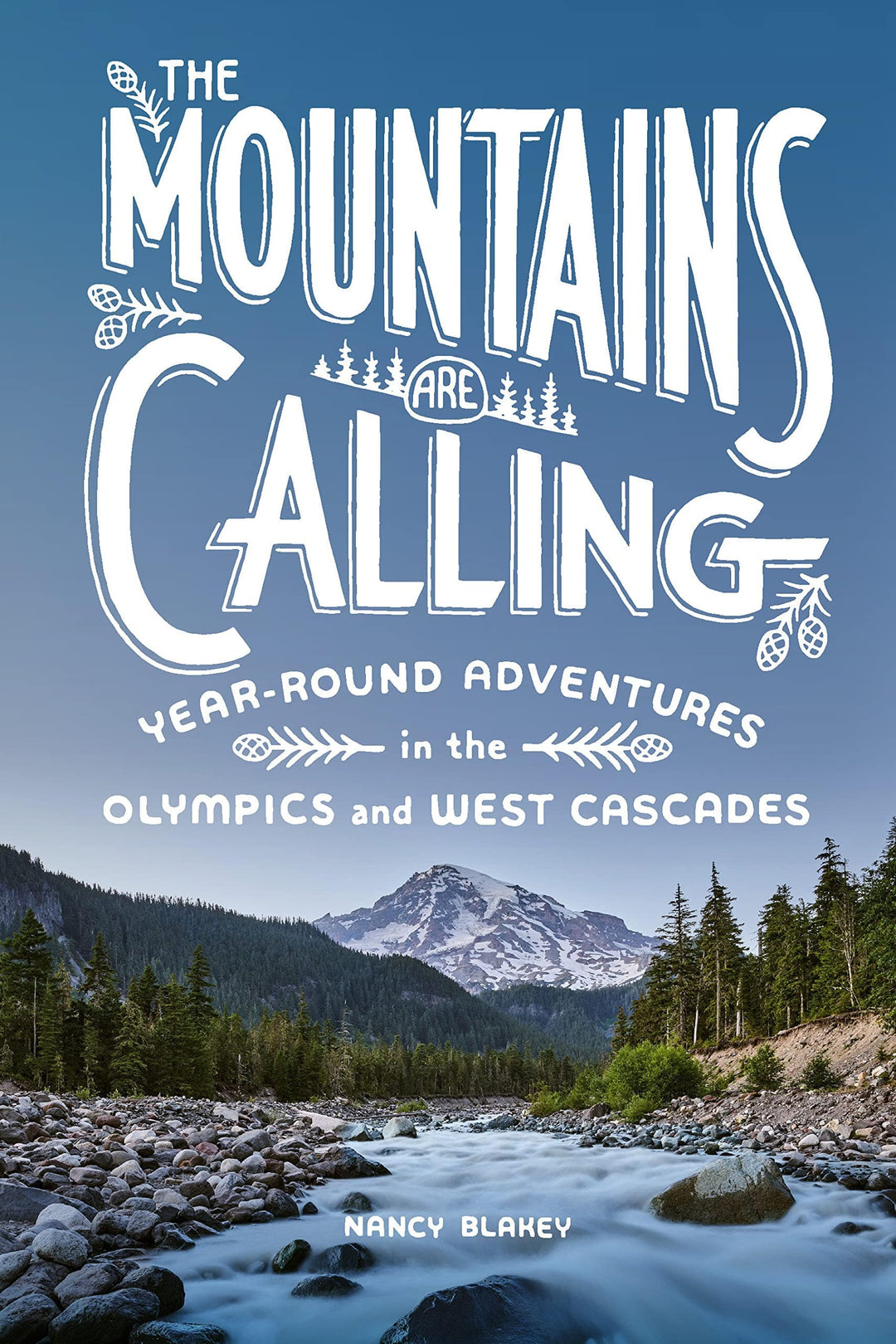 The Mountains are Calling: Year Round Adventures in the Olympics and West Cascades
Regular price
$ 2295
$ 22.95
Looking for easily accessible yet off-the-beaten-path outdoor adventures you can do year-round in the mountains near Seattle, Portland, and Bend? Look no further!
Imagine escaping to old-growth forests, snow-capped peaks, waterfalls, and hot springs. This beginner-friendly guide will show you where to go, what to do, and what to look for while you're there.
Covering the Olympics and West Cascades (Olympic Peninsula, Mount Baker, Central Cascades, Mount Rainier, Mount St. Helens, Mount Hood, Deschutes National Forest, and Crater Lake) the book features a robust basics section with tips, gear guides, nature ID, geology, and safety info. Each mountain location includes background information, getaways (to campgrounds, cabins, lodges, fire lookouts, and yurts), and  activities (green season and snow season). Green season features spring/summer/fall hikes and backpacking trips, while snow season includes downhill skiing, snowboarding, cross country skiing, snowshoeing, winter hikes, and more. Activities are coded with icons (accessible, near campground, wildflower, berry picking, bird watching, dogs allowed, wow-factor, waterfall) and are indexed by icon at the end. This book will inspire you to get outdoors all year long with beautiful photography and illustrations, evocative descriptions, maps, and all the basics you need to know to go.