Cuddle Bunny Sshlumpie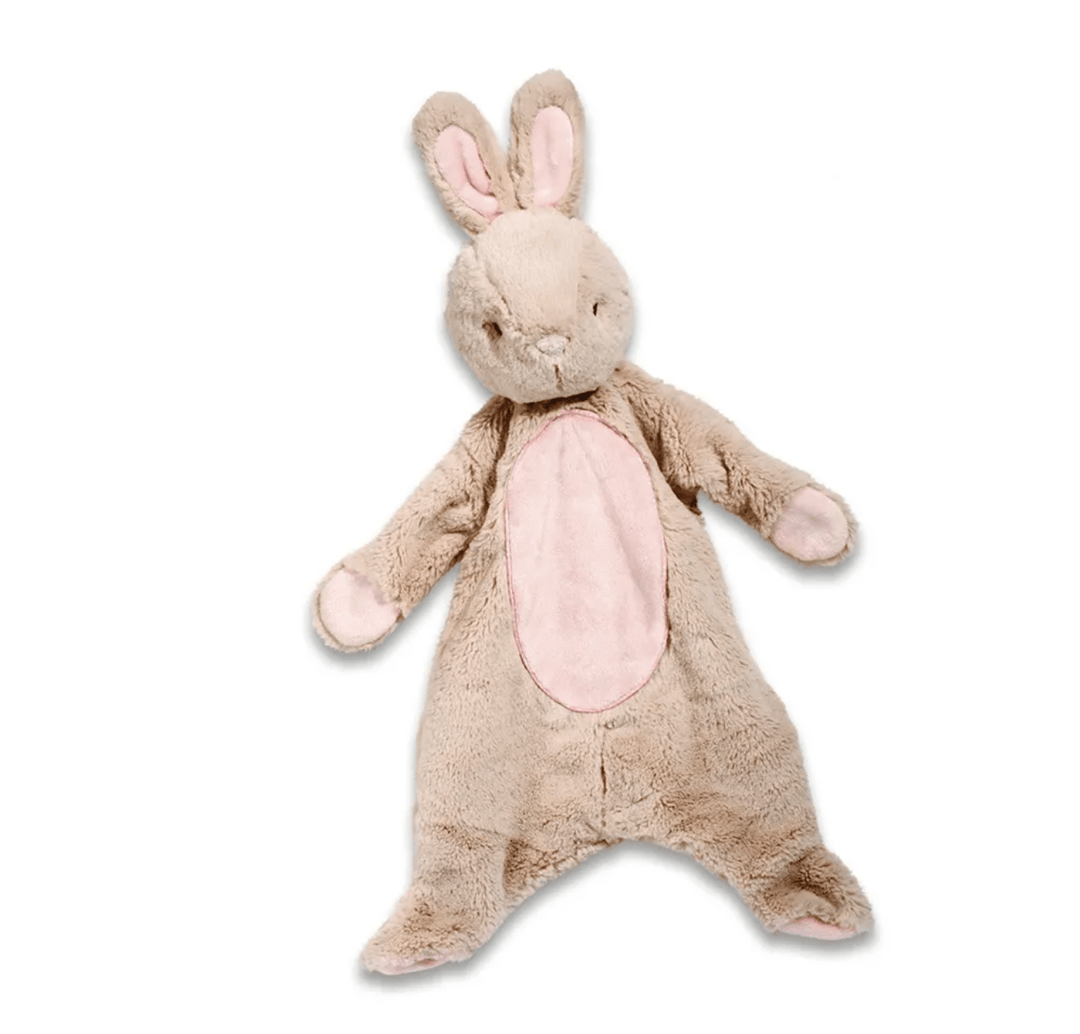 Cuddle Bunny Sshlumpie
Regular price
$ 2499
$ 24.99
Smiles and laughter are just a hop, skip, and a jump away when Baby snuggles up with our adorable Little Cuddle Bunny Sshlumpie soft toy!
Made with ultra cuddly plush materials this rabbit is a gentle, soothing friend. Designed with versatility in mind, our Sshlumpies work just as well as a blankie or as a stuffed animal. Their understuffed nature makes them lightweight and easy to pack and carry. Sophisticated colors and friendly characters make them welcome additions to nurseries or delightful baby shower gifts.
This sweet faced Bunny Sshlumpie features cozy tan fur with pastel pink accents and baby-safe embroidered details. 
Ages: Birth & Up

Size: 19" Long